Jeopardy Trivia
Introduction
We collect Jeopardy trivia questions from all sorts of places, whether it's games, the TV show, or user generated ones. Jeopardy is a classic game show is considered America's Favorite Quiz Show. The television game show was created by Merv Griffin and has already past 37 seasons.
Game Rules
Three contestants compete in six different categories and topics. Each game is split into three rounds with each round's answers being worth more prize money. If a player finishes the second round with $0, they are eliminated from "Final Jeopardy." "Final Jeopardy" is played in the third round and contestants can name their own jackpot as long as it matches what they have currently earned.
Check out our guides below
Where can I play Jeopardy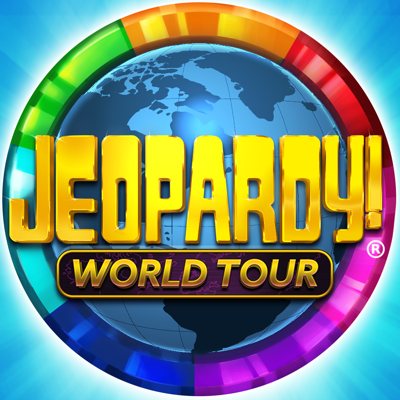 You can play Jeopardy! Trivia Quiz Game on the Apple App store or Google Play store.
You can also try playing America's Favorite Quiz Show in person with the Jeopardy Board Game. Jeopardy Board Game
Partners
Check out our other partners
familyfeudfriends.com is a website where Family Feud fanatics meet and discuss the game show answers. Two families compete to name the most popular response to survey questions. Family Feud Friends has over 7000 survey questions and responses.
millionairedb.com is a website where you can lookup Who Wants to Be A Millionaire Questions and Answers. Based on the American show, contestants have to answer 14 multiple choice questions to win the one million dollar prize.